Il ramo aziendale LG Display ha ottenuto la certificazione dall'ente norvegese NEMKO, Norges Elektriske Materiellkontroll per il nuovo pannello da 5.5" con definizione Quad HD 2560×1440, ed ha annunciato che la produzione di massa avrà inizio a breve.
Si tratta del primo display che supera la densità di 500 pixel per pollice, raggiungendo il significativo valore di 538ppi. LG Display è riuscita nell'intento di mantenere gli stessi valori di luminosità dei pannelli con definizione Full HD grazie all'innovativa struttura dei pixel ed all'impiego della tecnologia Low Temperature PolySilicon LTPS, nonostante l'aggiunta di pixel comporti di per sé un peggioramento della performance da questo punto di vista.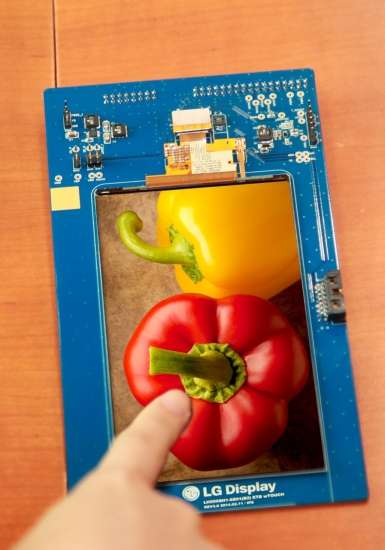 Il display di LG è caratterizzato da una maggiore brillantezza e da una resa dei colori superiore rispetto a quanto attualmente presente sul commercio, presenta uno spessore di 1.2 millimetri e bordi laterali di 1.15 millimetri, 0.05 millimetri in meno rispetto alla generazione precedente.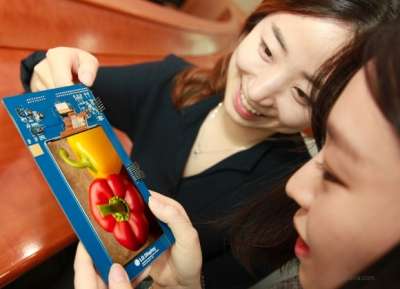 Il primo device a beneficiare del super display potrebbe essere l'imminente LG G3. Byung-koo Kim, Vice President di IT/Mobile Development Group di LG Display, ha infatti affermato che "la certificazione arriva poco prima che il nuovo pannello LCD Quad HD venga svelato con lo smartphone top di gamma di LG in arrivo nella prima metà dell'anno".
Si suppone dunque che il 27 e il 28 maggio LG Electronics svelerà al pubblico l'atteso LG G3, il primo device dotato dell'innovativo display QHD.
Di seguito viene riportato il comunicato ufficiale di LG Display.
Seoul, Korea (May 8, 2014) – LG Display announced today that its 5.5-inch Quad HD (QHD) AH-IPS LCD panel for smartphones was certified as a QHD display after passing verified tests by NEMKO, the Norway-based international testing and certification organization for electrical products. The certification comes shortly before the new Quad HD LCD panel will be unveiled with the forthcoming LG's flagship smartphone to be launched in the first half of the year.
The certified 5.5-inch QHD AH-IPS LCD panel has 2560 x 1440 pixels, four times the image resolution of HD panels and 1.8 times higher resolution than a Full HD panel. With 538 pixels per inch, this panel also meets the 100 percent RGB color reproduction standard.
This panel, which will go into mass production shortly, will offer superior performance to other existing smartphone panels. This is an ultra-slim panel with a mere 1.2 mm thickness and has a 1.15 mm bezel, which will be the narrowest available and 0.05 mm less than panels introduced last year.
In addition, the panel has achieved the same level of brightness as a Full HD panel. It is difficult to raise penetration ratio in higher resolution panels since they have more pixels. However, LG Display successfully achieved higher brightness by improving the penetration ratio through enhancing the pixel structure design and aperture ratio in the LTPS backplane.
The Quad HD display produces images in sharper color and contrast than regular displays because of the greater amount of pixels. This means that high resolution images and videos in the Blu-ray format can be viewed in a fully vivid and realistic manner. The display retains the readability of letters and images without distorting them when they are enlarged while surfing the internet or working on documents.
"This product fulfills the core qualities of smartphone displays, which are high resolution and slim design, and I believe the consumers can enjoy vivid images that are close to real life with this display," said Byung-koo Kim, Vice President and Head of LG Display's IT/Mobile Development Group. "LG Display will continue to maintain technology leadership in the super high-resolution smartphone display market above 500 ppi resolution, which will take off this year."
According to DisplaySearch, the shipment of premium smartphone displays based on LTPS backplanes is expected to grow to 780 million units by this year and 940 million units by next year. These products are going to maintain sufficient competitive advantage in premium product categories where large size, high resolution and low power consumption are key factors.

LG
Smartphone